Spain won the 2023 FIFA Women's World Cup for the first time in their history thanks to a goal from striker Olga Carmona, which she scored 29 minutes into the first half.
The Spanish authorities hushed up the news of the death of the footballer's father for two days so that it would not affect Olga's morale, and waited for the end of the match and the celebration of victory in the final match of the Women's World Cup in Sydney, which lasted for a place on Sunday.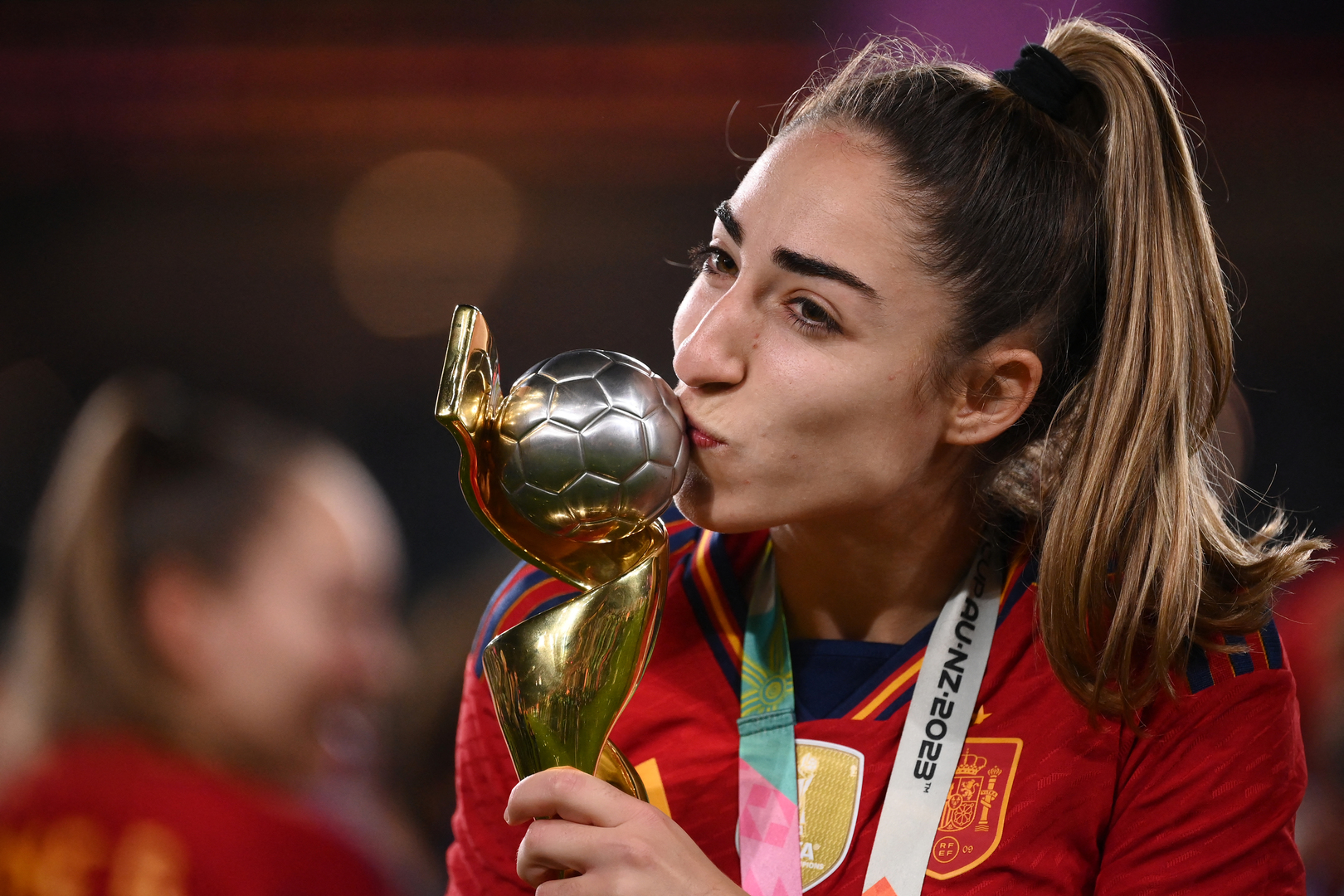 And the Spanish Football Association announced on Sunday that Olga Carmona, who scored the only golden goal in the final, later learned after celebrating the victory that her father had died.
The Spanish federation said in a statement that it "deeply regrets having to announce the death of Olga Carmona's father and the player received the sad news after the World Cup final".
The statement added: "We offer our deepest condolences to Olga and her family at these painful moments. We love you Olga, you are in the history of Spanish football."
And just hours after this statement was posted on social media, Carmona broke the silence with a special touching message in honor of her father, whom she called her "star".
And Carmona wrote on her X platform account: "And without knowing it, I received my star before the match even started. I know that you gave me the strength to achieve something unique. I know that you were watching me tonight and you're proud of me Rest in peace dad.
Y sin saberlo tenia mi Estrella antes de que empezase el partido. Sé que me has Dado la fuerza para conseguir algo único. Sé que me has estado viendo esta noche que estás orgulloso de mí. Descansa en paz, papá 🌟❤️‍🩹 pic.twitter.com/Uby0mteZQ3

– Olga Carmona (@7olgacarmona) August 20, 2023
Spain won the Women's World Cup for the first time in its history, while England has never hosted the Gold Cup.
Significantly, the Swedish national team was crowned with bronze medals at the 2023 Women's World Championship, beating their Australian counterpart 2-0 in the third-place match that brought them together last Saturday at Suncorp Stadium. in Brisbane, Australia.
Source: RT