Today, Sunday, the Iraqi Football Association announced the details of the match between their national team and their Russian counterpart at the stadium (Gazprom Arena) in St. Petersburg, Russia.
Meet the soccer robot that researchers say is "better than Messi"!

The football player called the police because of the fans
And the Federation said in a press statement: "It has been decided that the Iraqi team will wear full white uniforms and the goalkeepers will wear blue, while the Russian team will wear full red uniforms and black defense uniforms, and arbitration officers will wear yellow uniforms."
He added: "The match will be preceded by a vocal performance by opera singer Vasily Gerello, accompanied by several dance numbers."
And the Iraqi Football Association continued: "Up to the time of the technical conference, about 25,000 tickets were sold electronically for the match."
It is noteworthy that today's confrontation between Iraq and Russia will take place at six o'clock in the evening Baghdad and St. Petersburg time, and it will be held at a closed (Gazprom Arena) stadium, which is one of the stadiums of the 2018 World Cup. stadiums in Russia with a capacity of 86 thousand spectators, and it is also known as the Zenit Arena or Krestovsky, and the match will be broadcast by the Russian Match TV channel, and live.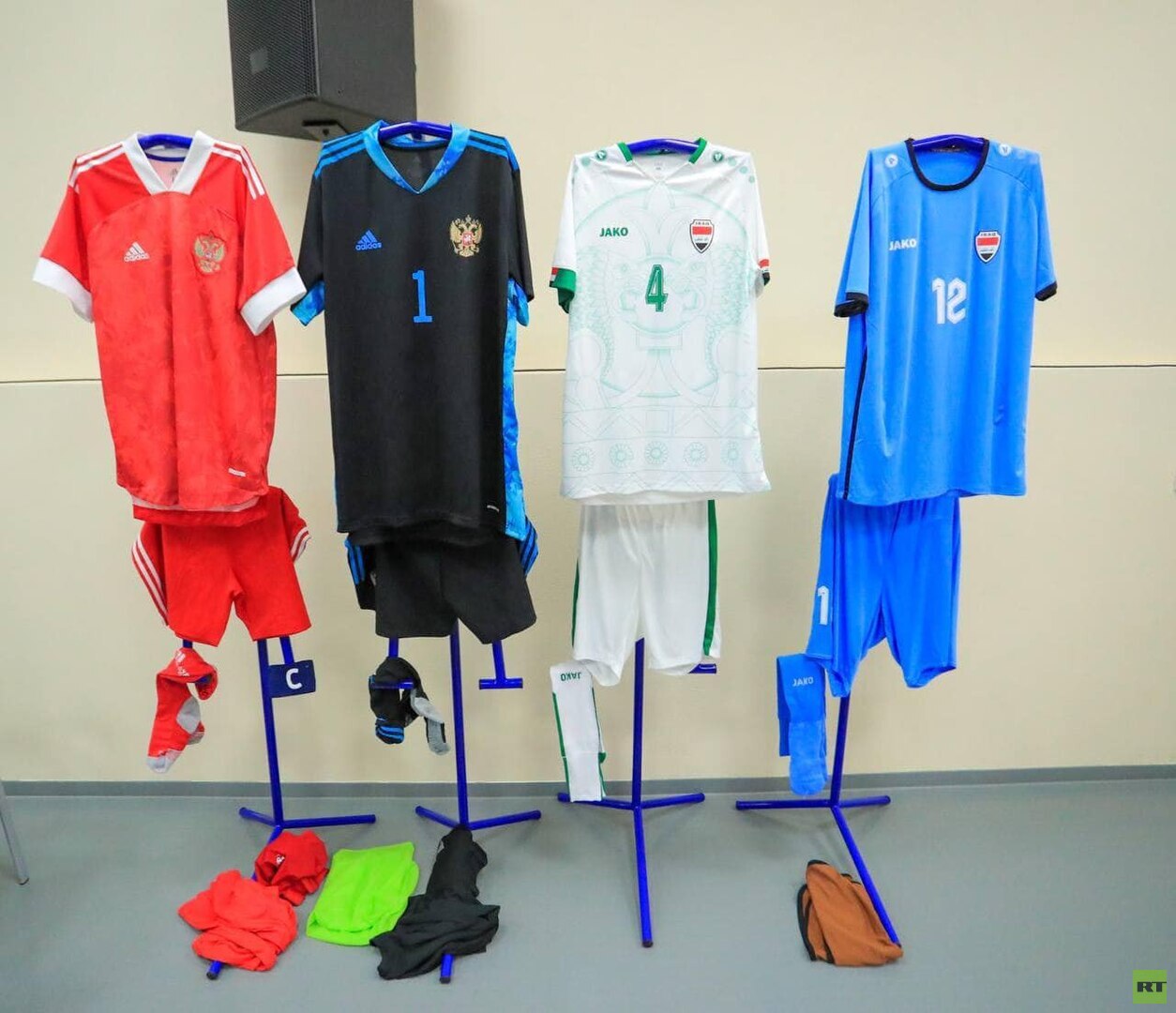 Source: RT