The Colombian Football Federation announced in a statement on Thursday the release of the father of Luis Diaz, a Liverpool and Colombia international, 12 days after his kidnapping.
Luis Manuel Diaz was kidnapped along with his wife Selenis Marulinda 12 days ago, and Luis Diaz's mother was quickly released.
After several days of negotiations with the National Liberation Army group, the Liverpool striker's father was released.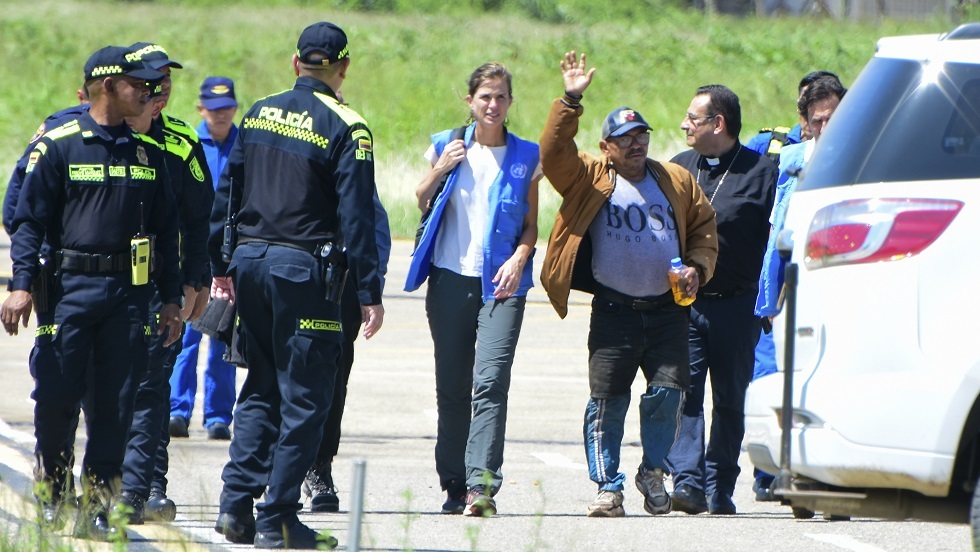 The statement read: "The Colombian Federation thanks the government, the armed forces, the national police and all the institutions and officials that made possible the release of Luis Manuel Diaz, the father of our player Luis Diaz."
He added: "Football as a sport symbolizes talent, dedication, teamwork and the core values ​​of a person."
The statement goes on to say, "In Colombia, gaming must remain a center of entertainment, healthy competition, unity and joy."
Earlier in the press it was reported that Luis Diaz allocated 200 million pesos, the local currency of Colombia, which is equivalent (about 48 thousand dollars), to anyone who will help find his kidnapped father.
Source: Agencies