Nuno Santo, coach of Al Ittihad Club, sent a warning to his opponents after defeating Al Ahdoud in the sixth round match of the Saudi Roshen League.
Dean was able to secure victory against Al Ahdoud with a goal from Karim Benzema in the 73rd minute after an assist from Haroun Kamara.
Thus, Al-Amid's balance increased to 15 points at the top of the Roshan League standings, temporarily ahead of Al-Hilal's clash with Riyadh tomorrow.
This is the French star's third goal in the Saudi Roshen League since joining the team in the summer of 2023.
Al Ittihad coach sends warning to his competitors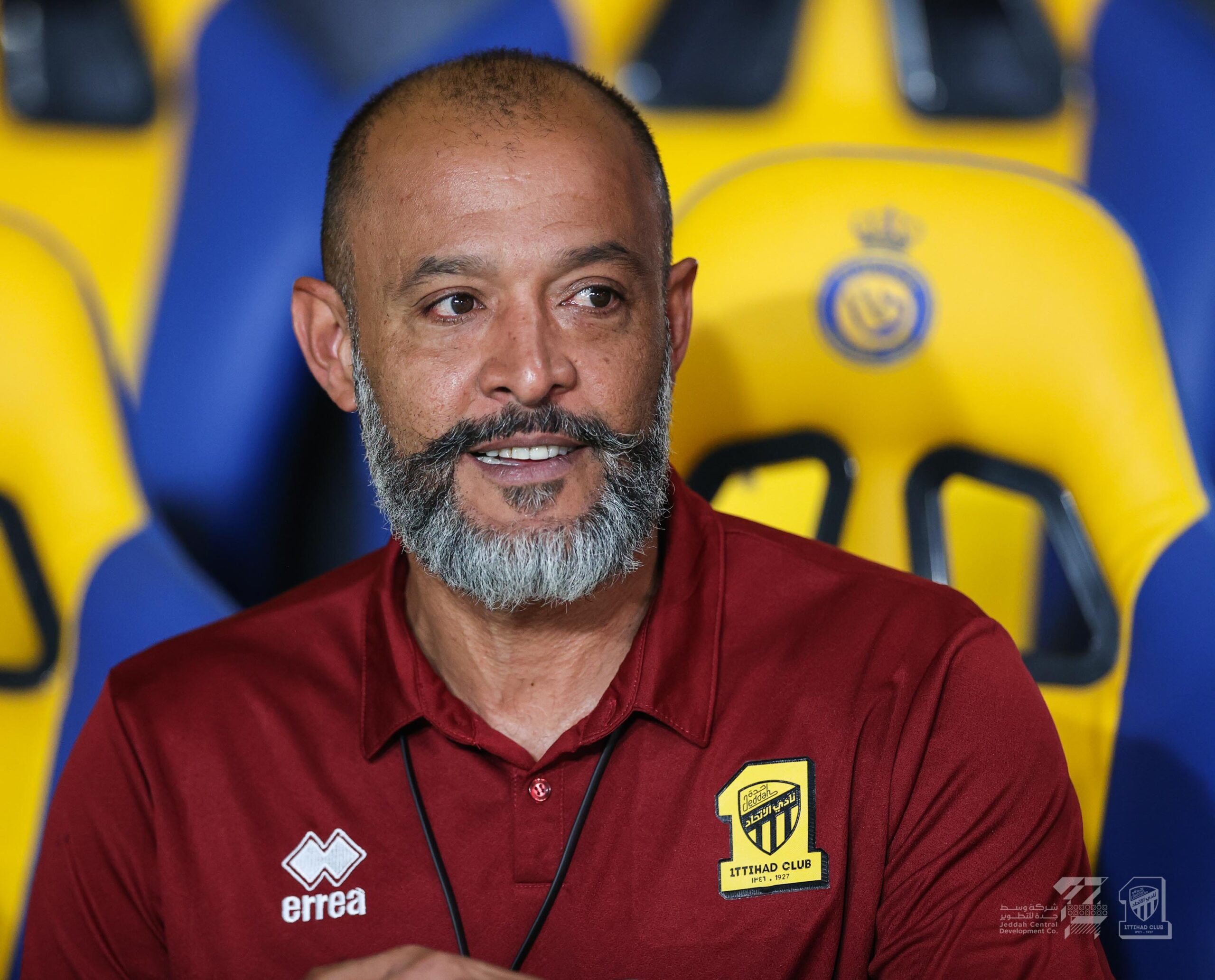 Nuno Santo confirmed that his goal is to achieve the best results in the Saudi League, AFC Champions League and the King's Cup in order to win many titles.
Nuno Santo said in statements after the match: "We were up against a strong team, but we deserved to win. Thanks to the team's fans who were present everywhere."
He continued: "Right now I'm thinking about the league, the King's Cup and the Asian Champions League, and then I'm thinking about the Club World Cup as there is a long time left for that.
Regarding the professional player being excluded from the team, he continued his speech by saying: "This is an internal matter.
He continued his speech by saying, "I thank our fans for their continued support.
He concluded: "We faced a strong team after their recent signing, but we deserved the win and the three points."